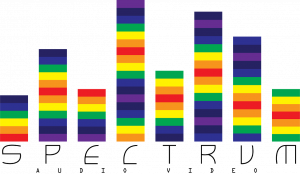 Spectrum AV Club meets at lunch on Mondays in Room 160. Club members have access to "Studio Bibliotech" — the audio recording studio in the library back room.  Bring your lunch, learn how to record spoken word and music projects, help to organize "Spectrum's Top Gamer", and add your voice to our ongoing podcast series.
Staff Sponsors are Mr. Schwarz, Mr. Marchi, Mr. Gordon, and Mr. Clark.
Visit our official website for more details.
Also, visit our "Podcast Playground" page with recommended podcasts and resources.